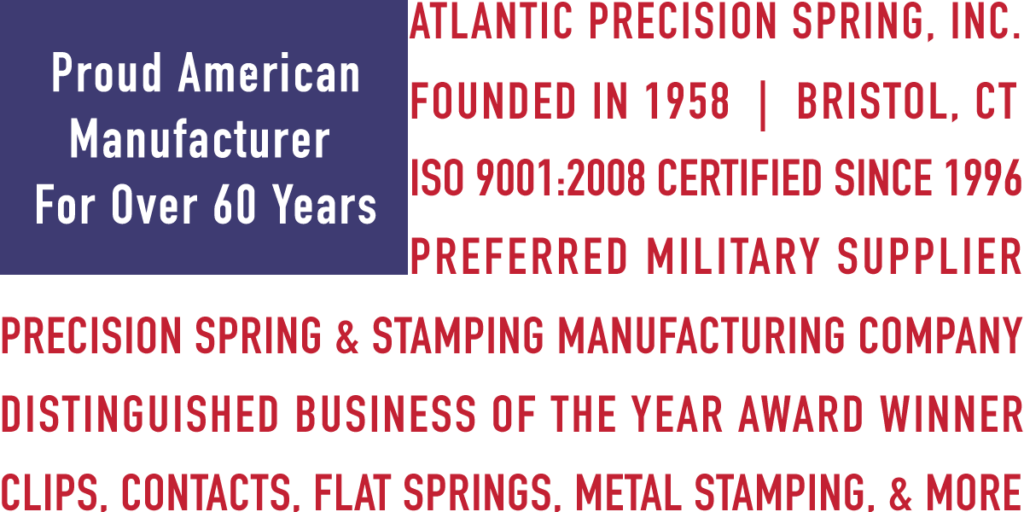 The art of metal stamping in America has been around for over 230 years. While the products that have been produced, the stamping techniques, and equipment has evolved, the quality and commitment to excellence have remained the same. Let's look at how precision metal stamping in the USA has changed over the years.
1890s
Towards the end of the nineteenth century was when metal stamping and manufacturing first found its way into production environments. These initial products were used in the production of bicycles, replacing the process of die forging. Metal stamping offered greatly reduced cost with similar quality, so a demand for metal manufacturing began to rise. As this demand grew, so did the desire for American production and the first US metal manufacturers were established.
1900s
As industrial development continued for the United States, so came an increase in manufacturing. This, in turn, created a need for assembly parts in a quicker (and less expensive) time-frame. As this need grew, so grew American metal stamping manufacturers.
1910s
One of the biggest influential times for metal stamping was with the introduction of the assembly line. The first moving assembly line was developed by Henry Ford of the Ford Motor Company in Highland Park, Michigan. This line allowed for the production of his Model T to be completed in only 93 minutes.
Although the first to introduce this moving assembly line, Ford was late to adopt parts made through metal stamping. A number of other automobile manufactures first utilized parts created from custom metal manufacturing. After some time, Henry Ford realized that he couldn't meet the demand needs by using die forged parts. His staff illustrated to him that metal stamped parts had the same quality for less money and a quicker turn-around, and Ford Motor Company made the move to stamped parts.
1920s
As American production grew throughout the twentieth century, so did the need for metal stamped parts. New industries relied on metal stamping and, with this, the need for different stamping materials.
Along with these new stamping materials came new opportunities post-production. This included plating, or finishing, which is the process of continually effecting a material's properties to affect its conductivity or corrosion resistance properties. While some plating techniques (such as silver plating) had been around for over a century, plating for these purposes was relatively new.
1950s
During the 1950's, one of the strongest and most reliable metal stamping manufacturers opened in Bristol, CT; Atlantic Precision Spring, Inc. For 60 years, they have offered their customers an endless offering of custom metal stamping and are known for their advanced customer service and compliance certifications.
Many industries continue to rely on metal stamping today to produce a wide variety of products. Just as American metal stamping has grown over the past 200 years, one can only expect that it will continue to grow into the future. As industries evolve and new products emerge, there will always be a strong backbone of American-made metal stamping products ensuring the same high quality of products the world has come to expect of Made in the USA pieces.
Get a Quote Today for Your Metal Stamping