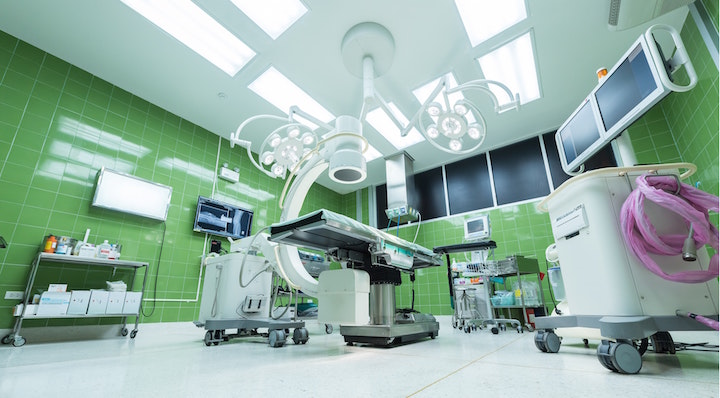 Springs for Medical Devices
As one of the top manufacturers of custom metal springs, Atlantic Precision Spring is a leader in medical metal stamping. When entrusting your life and the lives of your loved ones to these medical tools, you want to be sure they are built with the highest quality parts. Whether they're being used in an inhaler or to help perform a heart transplant, you need your tools to work. Here are some of the different medical precision springs available:
Constant Force Springs
Commonly found to help with the accountability of medical equipment are constant force springs. These springs could be found in X-Ray equipment, MRI machines, or operating room equipment. They can enhance the functionality of these tools and help ensure they stay functioning. They require no inertia to overcome which provides a smooth motion.
Spiral Torsion Springs
When a tool (or machine) requires less than 360 degrees of rotation with a returning torque, a spiral torsion spring would likely be used. An example of medical equipment using a spiral torsion spring would be a dental X-Ray, as it can be moved in multiple directions but return back to its initial position.
Leaf Springs
Many medical instruments run on battery power and rely on leaf springs to complete that connection. This is because of a leaf spring's ability to apply force to maintain the contact between the battery and piece of equipment. Numerous items – like gauges, thermometers, drills, or readers – would require small leaf springs.
Electrical Contacts
Similar to the small leaf springs, there are numerous medical items that require the use of beryllium copper battery contacts. Pictured to the right are some examples of these contacts. Glucose Testing devices are just one of the many medical testing instruments that require the use of electrical contacts.
Atlantic Precision Spring offers a wide variety of springs for medical devices that offer the highest level of support for the most important of tools. If you want to learn more about our medical metal stamping capabilities, please contact us.