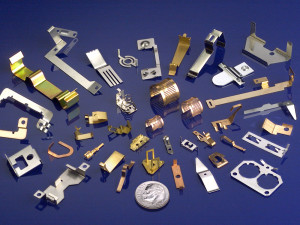 Atlantic Precision Spring is a United States precision metal stamping company that was founded in 1958. We continue to be competitive in today's market. Employing a wide variety of manufacturing techniques to produce custom metal stampings, Atlantic Precision Spring sets ourselves apart from the competition.
We are a manufacturer of standard and custom metal stampings from a material thickness of 003″ (.076 mm) to .125″ (3.175 mm), and up to 12.00″ (304.8mm) wide. The metal stampings we manufacture are used as flat springs, battery contacts, electrical contacts , spring clips and clip fasteners . As a premier supplier of metal stampings, Atlantic Precision Spring has continually made improvements to technology in manufacturing and quality inspection of customers' custom metal stampings. This effort is geared toward meeting the demands of a high-tech customer base which continues to grow. APS is able to offer top-quality components at competitive prices. Atlantic Precision Spring, Inc. produces precision metal stampings from all grades of ferrous and non-ferrous materials. Pre-plated and selectively plated materials are available as well as all types of finishes from our certified vendors.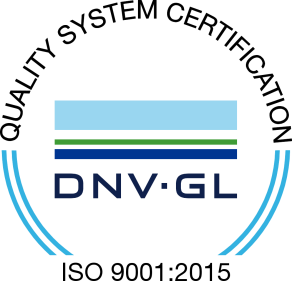 Atlantic Precision Spring's ISO 9001:2015 certification assures that the procedures are in place to promote complete customer satisfaction. Power presses from 20 to 100 tons and precision fourslide machines; as well as our Secondary Department that is dedicated to building rapid prototypes for fit and function of your design bring great value. The Secondary Department has a huge assortment of standard tooling, and that combined with our WEDM capabilities, allows us to offer you a much lower cost alternative to permanent tools.
Our ability to supply metal stampings from print to prototype to production is supported by the latest in CAD design software from SolidWorks, Wire EDM, CNC machines, and highly skilled toolmakers. These processes along with our commitment to continual improvement have made Atlantic Precision Spring more than just a supplier. We are also an engineering assistance facility that helps to optimize your project concepts.
While this site provides an overview of our metal stamping capabilities, we hope that you will contact us for your specific needs. Experience the precision manufacturing, on-time delivery and personal service that has been, and continues to be, our trademarks for over 50 years. Please consider Atlantic Precision Spring, Inc. to be your metal stamping manufacturer by allowing us to quote your custom metal stamping requirement. Email or fax us a pdf, dwg, or solid model cad file for a prompt response. Thank you for your interest in Atlantic Precision Spring.
---
---