Metal Stamping Products
Atlantic Precision Spring manufactures a variety of metal stamping products for all types of industries. We produce precision electrical contacts for PCB connectors and battery contacts for handheld devices, which are used in many industries including aerospace, military, and automotive. Electrical contacts are commonly made out of beryllium copper coated with nickel or zinc plate.
Metal clips, spring clips and clasps produced by Atlantic Precision Spring can be used for holding, supporting and stabilizing hardware for many types of applications. Production of spring fasteners, u-clips and metal clasps are manufactured in small to large volumes by both fourslide and power press departments.
Manufacturing at Atlantic Precision Spring started with flat springs assembled in clocks. These beryllium copper small leaf springs set the framework for the company. We've continued to grow ever since because of our dedication to manufacturing cost-effective parts without jeopardizing quality.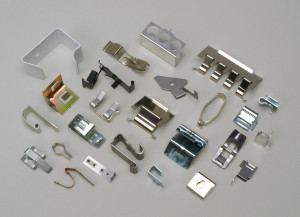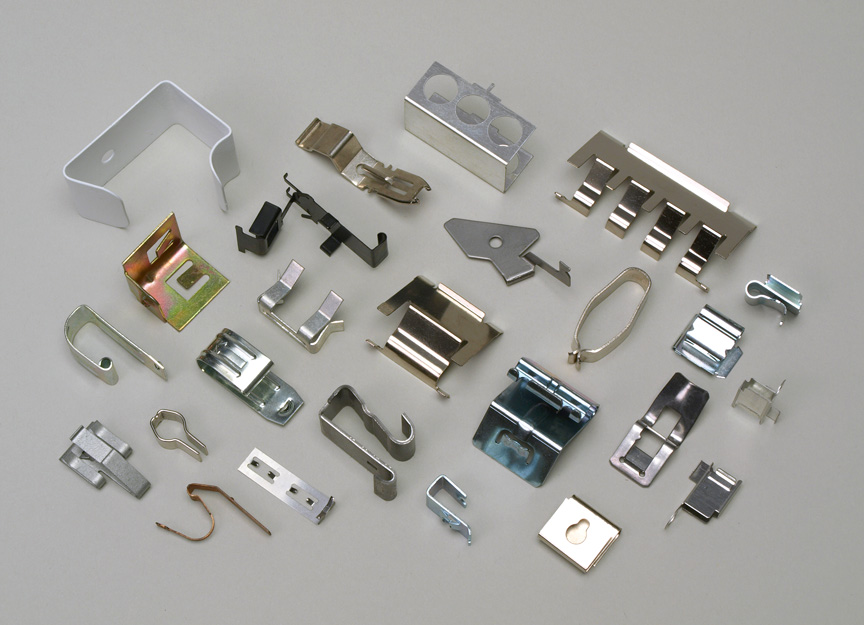 Atlantic Precision Spring manufactures compression springs, torsion springs, extension springs, and wire forms from .006 to .187, in both round and shaped wires. We produce prototype metal stamping, small volume, and large quantity productions. We also have many other products in our wide portfolio and can customize any type of order. Get in touch with us to learn more!