Atlantic Precision Spring will take your stamping, clip, electrical or spring contact and work on the project with you to determine the best option for producing your part. The wide assortment of metal stamping tools and machines available allows Atlantic Precision Spring to grow alongside your business. Starting with building samples or prototypes to get your product out to market, we then build small volume production runs quickly and to precision tolerances. Once your product increases and volume warrants production to change, parts can be produced faster from our fourslide or power press machine. All of these metal stamping tools are made in-house with state of the art equipment with experienced tool makers.
Metal Stampings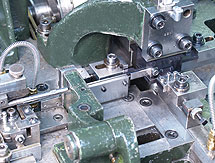 The versatility of fourslide machines allows for the completion of a part that otherwise would require one or more secondary operations. Fourslide machines can be tooled to produce parts made from several types of materials, including flat strip, round wire and special shapes.
Contacts, spring clips, retainers, fasteners and wire forms are just a sampling of the endless variety of products produced by Atlantic Precision Spring on fourslide and multi-slide equipment.  
Coil Springs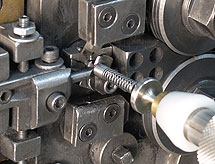 Power press tooling offers high-speed production of close-tolerance metal stampings. Progressive die techniques can accommodate your most intricate designs.
Where production quantities and part design warrant, multiple parts can be made on each stroke of the press, resulting in greater production capacity and reduced part cost. Electrical contacts, flat springs, spring clips and brackets are just a few examples of precision metal stampings. 
Prototypes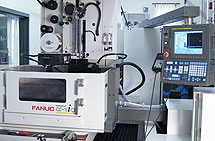 Our secondary department can prototype your designs prior to fabrication of any hard tooling. Additionally, we have the ability and resources to rivet, tap, spot weld, bend, form, pierce and provide any special packaging you may require.
This process is done when production sizes do not warrant large costs for machine off tooling. Our wire electrical discharge machine (WEDM) process offers total control of the initial build and maintenance of tooling. This reduces tooling costs and allows for quick delivery of engineering precision production runs and prototypes.
Metal Forming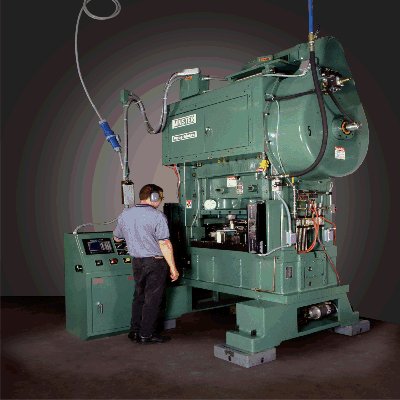 Also known as reel-to-reel metal stamping, this is where the material starts in a coil and is then is stamped in a progressive tool and finally carefully re-reeled.
Power press tooling offers high-speed production of close-tolerance metal stampings.