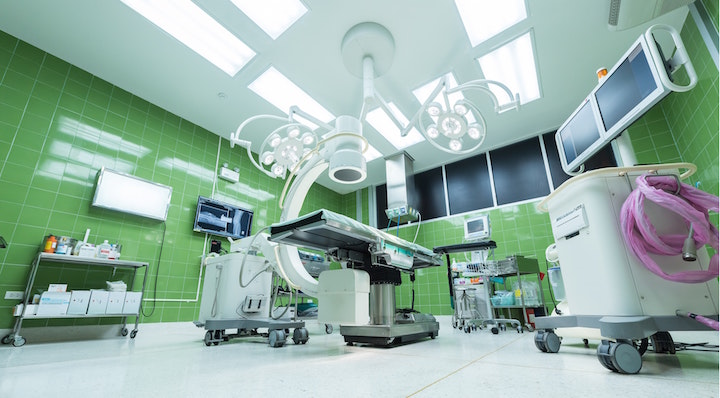 Medical supplies are designed to be tough. Products need to be able to withstand frequent use and be able to excel in a variety of capacities, as well as be easy for practitioners to hold and use. While the exterior design is important for ergonomic concerns, a medical device is useless if the mechanisms inside are not well-made. This is where quality custom metal stamping and springs become a necessity.
At APS, we've seen the need for quality custom springs and contacts in medical devices. Our talented team has developed our custom stamping services to be able to expertly create and produce medical metal stamping that far surpasses the competition in terms of longevity, precision, speed, and quality. Below, we dive into what makes a quality medical spring and what to look for when placing an order for custom metal stamping for medical products.
Medical devices require many types of metal stamping pieces. We focus primarily on contacts and springs for medical devices that are used in a variety of applications including X-ray and MRI equipment, inhalers, glucose testing devices, thermometers, drills, and more. The medical springs and contacts we offer include:
Constant Force Springs, which assist with consistent functionality as great force isn't required to manipulate them and they provide smooth motion.

Spiral Torsion Springs, which offers multi-directional movement (though not a full 360º) with a returning torque.

Leaf Springs, which have many uses. In the medical field, these are used often with medical instruments that use batteries and therefore rely on leaf springs to complete the connection.

Electrical Contacts, which are also used for devices requiring batteries. These devices often utilize

beryllium copper battery contacts

, which APS custom makes to order.
Finding a manufacturer that will work with you to determine the right metal stamping pieces you need is crucial. APS takes on custom orders for unique metal stamping pieces, both in short-run and bulk quantities, allowing many customers to purchase all their custom stamping needs from one manufacturer.
Over the last several months, U.S. companies have been truly awakened for the first time to the short-falls of the U.S. supply chain. Today and in the post-pandemic world, finding a manufacturer that is based in the U.S., uses materials and resources collected in the U.S., and manufactures its products in the U.S. is going to become a requirement instead of a nice-to-have perk. One spring order that gets delayed overseas could mean downtime, delays, and a serious impact on the bottom line. Finding a metal stamping provider with products designed and made in the USA is a critical first step to ensuring that timelines are reliable and an entire manufacturing cycle won't be held up on the back of one leaf spring order.
Working with the medical industry, the products that these springs and contacts go into are unique and often need to accomplish many things. When looking for a manufacturer to produce custom medical metal stamping pieces, remember to consider what you want out of a relationship with a manufacturer. This is likely not the last time you'll need springs or contacts, so selecting a manufacturer should, ideally, be the start to a long partnership. Take into consideration their speed, thoroughness, and follow-through, and don't be afraid to shop around and compare to find the right fit for a long-term partnership.