Here we are again, the start of a new year. We find ourselves entering 2017 with that same curiosity we start every year with. It is a curiosity that can be boiled down to a simple question- "What does 2017 hold for me?" What new trends may form or what new movie will have everyone talking? Or, for some individuals or businesses, 2017 can be the year where you decide to move forward with a project or plan. Maybe a part of that plan is to seek out assistance with your custom metal stamping needs. If you find that is your case, why not make the best of that move with a manufacturer that has the full package.
You may ask yourself, "What is a full package manufacturer? What does it consist of and how will that help me with my needs?" Well, a full package manufacturer is one that can assist you at a top level due to their experience in areas like engineering, knowledge, certifications, technology, versatility, and follow-through. If a full package manufacturer is what you are seeking, read on to find out more.
At APS, we combine technology and knowledge with functionality and a passion for successfully executing all your needs. We here at APS are a full package manufacturer, so let's look at some of the details so you can determine if a full-service manufacturer is your answer for 2017.
Engineering 
Custom metal manufacturing can have many intricacies and it is important to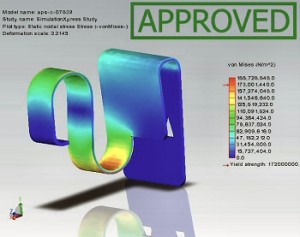 make sure you are taking the right steps throughout the project. This process begins long before production with ensuring the right information is being collected and referenced throughout the concept stages. Additionally, the design is a crucial step to ensure everything is aligned for once the project reaches production. Our engineering staff is extremely knowledgeable with all levels of the production process. This begins with their knowledge of the material properties for the various materials we can utilize. Additionally, they have practical understanding and experience with the various tooling techniques needed to complete your project. Lastly, they are versed in the manufacturing methods needed to make sure you end up with a satisfactory product. It is this staff knowledge and experience that has given us the ability to work with a large number of various materials. In the chart pictured, you can see the varying spring clip forces we can design these multiple materials to withstand.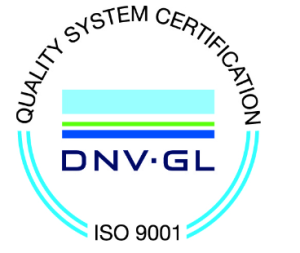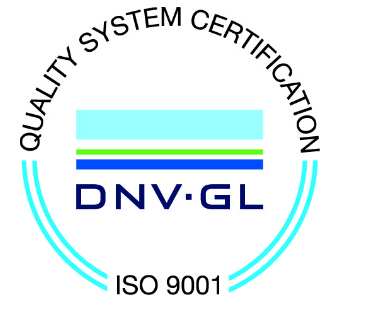 Certifications 
When it comes to safety and quality assurance with manufacturers and the goods they produce, who knows better than those who have done the work and are working within the industry? The International Organization for Standardization, better known as ISO, is the agency tasked with determining those safety and quality standards. Based on the guidelines they set forth, manufacturers can have their facilities inspected to make sure they are compliant with ISO standards. It is with great pride that we can say APS is ISO 9001:2008 certified. This certification is due to our best practices in the following fields:
Manufacturer of Stampings
Fourslide Products
Wire Forms
Extension
Compression and Torsion Springs
Technology 
Like with every manufacturing field in 2017, technology is a crucial tool to be used. Manufacturers who have the best technology, and knowledge to go with it, have the ability to stand out from their competition by increasing accuracy while decreasing time. One piece of this technology, necessary to the field of custom metal stamping, is the Keyence Vision System- pictured left. This is a tool used to determine the size of parts without needing to hand-measure for exact dimensions. The Keyence Vision System has the ability determine 99 different dimensions per part whilst auto-determining the correct orientation. A process that once required a large investment of labor and subsequently slowed projects down can now be completed in under 8 seconds! APS not only has a Keyence Vision System, but our staff is extremely knowledgeable with using the machine. This is also just one particular piece in an entire facility of tools and machines designed to make your project as easy and cost effective as possible.
Assistance 
One of the worst situations to be forced to deal with is your planned timetable not going to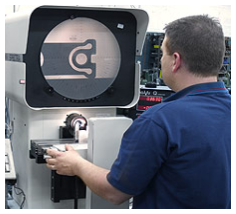 plan or ending up with defective parts. Beyond just the level of inconvenience that presents, it can also delay your project beyond the scope of just that particular order. This is one of the reasons why we are proud we can say that in our over 50 years manufacturing, we have produced over 6,000,000 defective-free parts and have never had a late delivery. Additionally, we utilize our knowledge to help you through your order. Starting with the conceptualizing of your needs and then moving onto the design. Our staff is well versed in numerous design programs, including SolidWorks, AutoCAD, eDrawings, and CADKEY. After a design is finished, we're here to help you receive the prototype you had envisioned so the process can move onto production. Even beyond production, we are working diligently for you to make sure you get your order, as desired when desired.
Applications
Regardless of what your next project is going to consist of, it is of great likelihood that APS is going to be a successful partner for you. An overwhelming reason for this is a vast portfolio of applications we have experience working with. That can include everything from hinges that will support cabinet doors in your home to salt spray tested, Teflon coated, materials that meet Navy specifications. Here are some of the other areas that you will find APS can be your project solution:
Medical
Electronics
Automotive
Aerospace
Marine
Application
Hardware
Military
So, once again, welcome to 2017 and let's think about all the great events that can happen during this year. If one of those events is you pursuing a custom metal stamping partnership, look no further than Atlantic Precision Spring, Inc. Make 2017 the year you capitalize on by going with a full package manufacturer.