Manufacturing custom metal stamped prototypes can be a big undertaking. It takes time to perform research and development, production, and of course, inspection and delivery. Because of these factors, it can often mean higher costs compared to standard parts. And that's just one reason why many people shy away from prototypes and other experimental designs, and settle with stock products, if possible. 
But at Atlantic Precision Spring, custom designs are preferred. It allows us to work directly with our customers, understand their problems, and construct products that meet their unique needs. Precision is vital because metal stamped products must be spot-on with each designs and fit specific specifications. Each carefully crafted part calls for accuracy and personalization. So rather than settling for a standard stamp that will not yield the result you're looking for, we suggest contacting our short run metal stamping department. That's the team who will handle short run needs and custom orders.
Capabilities
Also known as our secondary department, you'll realize that there is nothing secondary about it. This team specializes in manufacturing high-quality products for small volume orders. We create and modify dies and have quick turnaround times on volumes less than 5,000 pieces. This is ideal for low budget or low quantity orders, or designs/specifications that change often. Some short run stamping types can include: 
Metal Stamping Prototypes
Experimental designs 
Specialty products
Highly customized stampings
One-of-a-kind products
Sample stampings 
Atlantic Precision Spring uses a variety of machines to complete short run tasks within the secondary department. Rather than outsourcing – which costs valuable time and money – we have all the capabilities in-house to produce any custom part you need. Here are some of those featured machines:
Hydraulic presses are very versatile and can alter products in many different ways. The size and shape come from different pressure settings and the resulting force applied to the metal.
Automatic-tapping machines have two main benefits: increased productivity and decreased cost – not a bad combination! The secret is the automatic feeding process that saves time while manufacturing parts.
Deburring machines are crucial for finishing products. Smooth edges and precise specifications result from the deburring process. 
Our workspace also has manual foot presses and hydraulic turning machines. Remember, our secondary department does not outsource. You'll work closely with our team from start to finish where we'll ensure accuracy and precision with every part!
Quality and Delivery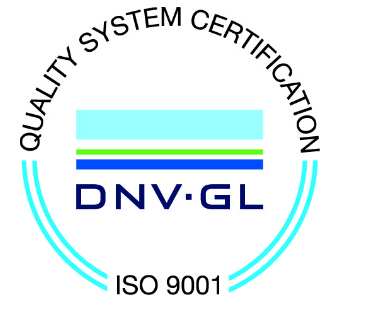 Our strict attention to quality reduces correction time for products. We have been ISO Certified since 1996 and have produced more than 6 million "defect-free" products. Our quality assurance department not only monitors each step of the production process, but also keeps contact with customers to ensure satisfaction over time. This communication is especially crucial for short run stampings due to the intense specifications needed. Our customers enjoy cost-savings in the long-term when dealing with our specialized team…since we get it right the first time!
Since we produce short run stampings quickly, Atlantic Precision Spring can deliver products to customers when it suites them best. We utilize a fully integrated production planning software that monitors each step of the process to ensure on-time deliveries. In fact, we've yet to deliver a late order! Learn more about our delivery process and tracking options and better understand how we do things.
Don't be afraid to approach us with prototypes and other experimental designs. Atlantic Precision Spring has fully-capable machines, a strict quality assurance team, and a dedicated delivery process. These all help our secondary department function smoothly and efficiently – and provide quality products to our customers at a low price. Every time!