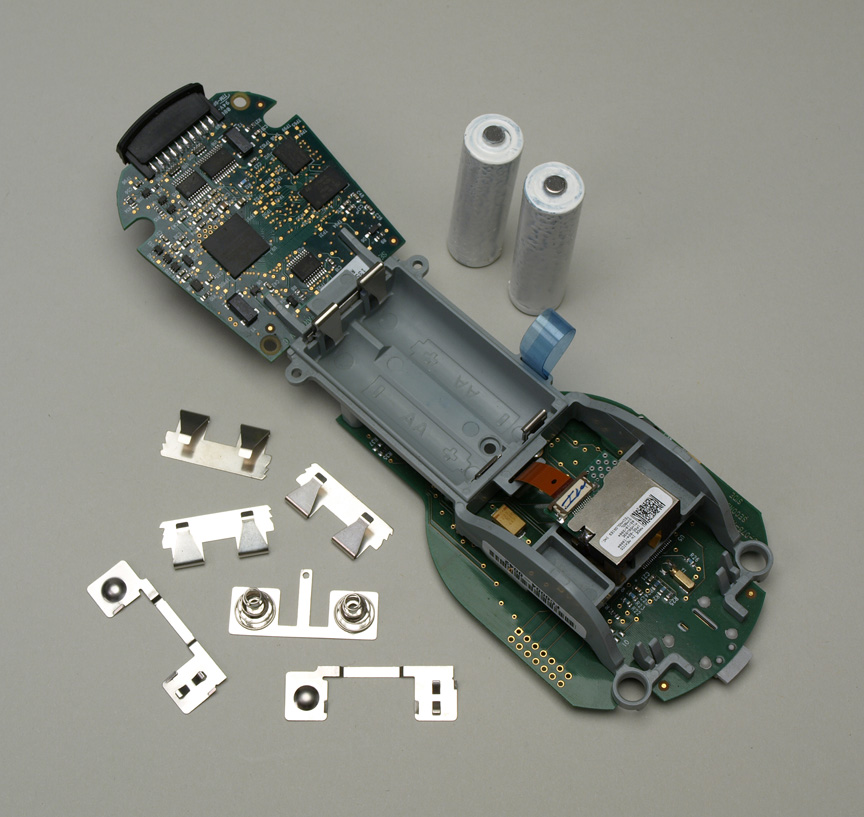 Atlantic Precision Spring's battery contacts can be customized to your projects specific needs. Made from materials as thin as 003″ (.076 mm), our battery contacts are produced from beryllium copper, phosphor bronze, stainless steel and carbon steels. Visit our capabilities page to learn more about our spring clip fastener offerings. 
Atlantic Precision Spring is a custom manufacturer of battery contacts. Our battery contacts are commonly used in electronic components, including but not limited to:
Medical testing equipment
Computer board applications
Portable electronic devices
Atlantic Precision Spring will take a design concept from prototype through production, utilizing modern techniques on a wide assortment of machines including fourslide, multi-slide, power press, and hydraulic presses. Once the concept has been approved, engineering prototypes will be produced in our short run department.
This allows the project to begin immediately, and reduces the time to market for production lots. Our team of dedicated engineers' goal is to get you the quickest turnover at the most cost-effective price.
Our company is ISO 9001:2008 certified with procedures in place to optimize departmental processes.
Quality assurance is supported by networked Statistical Process Control "SPC" workstations to ensure the quality of the battery contacts and PC Board battery springs connectors. Also available are electronic sensors in the progressive dies and fourslide tools that are used to detect defects during the production of the battery contacts or electrical spring contacts.
Also, sensors such as "Vision Systems" with inline machine sensors are utilized to inspect formed springs to prevent an "out of tolerance" condition. We're determined to make sure that your battery contacts and spring contacts come out the right way, every time. 
You can visit our capabilities page or contact us today to learn more. Our team of engineers is waiting to hear from you and help you with your needs.